...and anyone else involved in that discussion of Taylor Swift's 'Blank Space.'












The Widow's House, Daniel Abraham




Ruin and Rising, Leigh Bardugo




Cibola Burn, J.A. Corey




The Maze Runner, James Dasher




The Scorch Trials, James Dasher




The Death Cure, James Dasher




The Volunteer, Peadar O'Guilin




Hyperbole and a Half, Allie Brosh




Deadlocked, Charlaine Harris*




Dead Ever After, Charlaine Harris




The Queen of Attolia, Megan Whalen Turner




The King of Attolia, Megan Whalen Turner




A Conspiracy of Kings, Megan Whalen Turner




The Fault in our Stars, John Green




Looking for Alaska, John Green




Paper Towns, John Green




Silver Linings Playbook, Matthew Quick




The Perks of Being a Wallflower, Stephen Chbosky




The Haunting of Hill House, Shirley Jackson*




The Sundial, Shirley Jackson




The Song of Achillies, Madeline Miller




The White Princess, Philippa Gregory




The Art of Happiness, The Dalai Lama




Grave Sight, Charlaine Harris




Grave Surprise, Charlaine Harris




An Ice Cold Grave, Charlaine Harris




Grave Secret, Charlaine Harris




Black is the Color of My True Love's Heart, Ellis Peters




The Ocean at the End of the Lane, Neal Gaiman




Your Hate Mail Will Be Graded, John Scalzi




God's War, Kameron Hurley




Blue Lily, Lily Blue, Maggie Stiefvater




Gone Girl, Gillian Flynn




The Sound and the Furry, Spencer Quinn




Frankenstein, Mary Shelly




As You Wish, Cary Elwes

This list is out of order, and possibly incomplete, as I lost my list mid-year and had to recreate it from memory...



As in, is anyone else sometimes getting redirected to a game website? I assume it's LJ and not me, because it's happened on my home and work computers.
Thursday we start a four day weekend in York, Maine. I plan to do nothing more mentally taxing then reading. I will eat all the lobster, drink all the cocktails, and spend as much time as humanly possible in the jetted tub.
This is way overdue. Since Worldcon, the only time I have taken off has been the holidays (too busy and drama filled to be truly relaxing) or for serious things like hospital visits/funerals. No wonder I'm beat. Thank goodness Fen booked this little getaway when he did.
Also, Boskone is on the horizon. Thoon, THOON!!!
I have no fucks to give for board drama, but Andy said I should look at the "Unholy Trinity" thread. While I barely know what the hell is going on at Ranland anymore, the above gem by BigWigStandsHisGround made me truly laugh out loud.


Books:

1. Cloud Atlas, David Mitchell
2. The Passage, Justin Cronin
3. The Raven Boys, Maggie Stiefvater
4. Insurgent, Veronica Roth
5. Death Comes to Pemberley, P.D. James
6. The Scorpio Races, Maggie Stiefvater
7. Under Heaven, Guy Gavriel Kay*
8. China: Empire and Civilization, Ed. by Edward L. Shaughnessy
9. River of Stars, Guy Gavriel Kay
10. Shiver, Maggie Stiefvater
11. Linger, Maggie Stiefvater
12. Forever, Maggie Stiefvater
13. The Tyrant's Law, Daniel Abraham
14. Siege and Storm, Leigh Bardugo
15. Deadlocked, Sookie Stackhouse
16. The Old Fox Deceiv'd, Martha Grimes
17. Abaddon's Gate, James S. A. Corey
18. A Fistful of Collars, Spencer Quinn
19. The Kingmaker's Daughter, Philippa Gregory
20. The Raven Boys, Maggie Stiefvater*
21. The Dream Thieves, Maggie Stiefvater
22. Bitter Seeds, Ian Tregillis
23. The Coldest War, Ian Tregillis
24. Necessary Evil, Ian Tregillis
25. The Republic of Thieves, Scott Lynch
26. Allegiant, Veronica Roth
27. The Bat, Jo Nesbo
28. Something More Than Night, Ian Tregillis
29. The Thief, Megan Whalen Turner

Graphic Novels:

Sandman, Endless Nights, Neil Gaiman

Short Stories:

"The Too-Clever Fox" Leigh Bardugo
"Immersion" by Aliette de Bodard
"Mantis Wives" by Kij Johnson
"Mono no Aware" by Ken Liu
"In Foreign Fields" by David McDonald
"Homecoming" by David McDonald
"What Doctor Gottlieb Saw" by Ian Tregillis

Novellettes:

"In Sea-Salt Tears" by Seanan McGuire
"The Boy Who Cast No Shadow" by Thomas Olde Heuvelt
"Fade To White" by Catherynne M. Valente
"Rat-Catcher" by Seanan McGuire
"The Girl-Thing Who Went Out for Sushi" by Pat Cadigan

Novellas:

"After the Fall, Before the Fall, During the Fall" by Nancy Kress
"The Emperor's Soul" by Brandon Sanderson
"On a Red Station, Drifting" by Aliette de Bodard
"San Diego 2014: The Last Stand of the California Browncoats" by Mira Grant
"The Stars Do Not Lie" by Jay Lake
My count of novels is embarrassingly short this year, a sure sign that I haven't had the attention span required to really get into anything lately. At least that gives me a fairly easy resolution to read more in 2014.
On that note, since it's already Christmas Eve in a large part of the world, I think it's time to share this: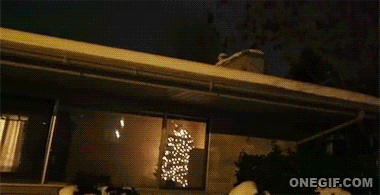 It's always interesting when you open a card from someone you haven't had real contact with for years, only to find a rather emotional and effusive letter inside. I find myself wondering if I should be touched or if someone had way too much spiked eggnog.